Less Slap, More Tickle: A Whip & Teaser Comparison
Sex is all about sensational sensations, intricate intimacy, emotional motion and, most importantly, mind-blowing pleasure. At LELO, we're known for a very specific kind of pleasure: the orgasmically vibrating kind.
ORA™ Wins Product Design Lion at Cannes Lions Festival 2014!
It was announced that our personal massager ORA™ was awarded a highly-coveted Cannes Lion in the category of Product Design. The Cannes Lions are the world's biggest awards for creativity, and news of this latest win is a huge victory as well as another leap into the mainstream for LELO.
Breathing Exercises For Better Sex
Your body and your mind are your most important sexual assets, and there are some tricks and trips you should try if you want to improve your sexual performance. One such trick is controlling your breathing, and that's what we're looking at today.
Head To Head: NEA Vs SIRI Product Comparison
They say that good things come in small packages. We say that good things come in LELO packaging, and that's absolutely true of two of our best-selling products, NEA and SIRI.
Top 10 Most Common Sex Injuries!
A 2010 survey revealed that 5% of us have taken time off work due an injury they picked up in the bedroom. We're often reminded about the importance of "safe sex", but just how safe IS sex?
Spotlight On – LELO Remote Control Sex Toys
Remote control. Two little words that have become so common in English that they've almost lost their meaning. But think about it. Remote. Control. To be controlled, remotely. Perhaps to be pleasured, invisibly, secretly, discreetly, from a distance. Suddenly, "remote control" starts to sound… sexy...
Blended Orgasms – What, How and Why?
It's no secret that when you mix two brilliant things, the result is often more than the sum of its parts. This is absolutely true of orgasms: a clitoral orgasm is brilliant; a G-spot orgasm is incredible. But combine the two and you have a recipe for .....
Head To Head: Hula Beads Vs Lyla 2 Comparison
Choosing between LELO pleasure products is a bit like choosing ice cream: you know you can't go wrong, you know it's going to be good, but that doesn't always make it any easier. We currently have two related products, the HULA Beads and the LYLA 2, and although they look vaguely similar, they're designed for very different purposes.
Her Hot Spots: Erogenous Zones for Women
Okay gentlemen, this one is for you, and you all had better listen up. Today, we're teaching about touching, in hopes that you'll be able to drive her wild.
Best Beginners Sex Toys for Couples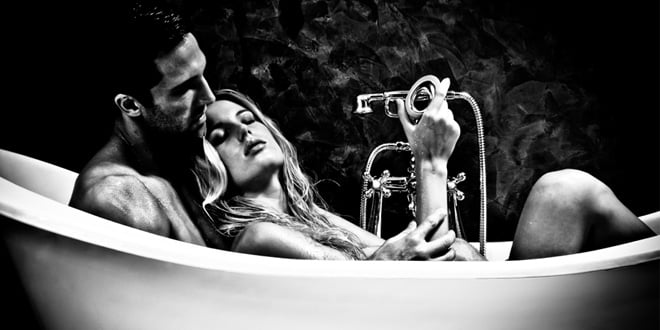 So you and your partner have both decided to introduce a sex toy to your relationship, realizing how much added enjoyment it can bring to your sensual sessions. ...