5 Tips for Better Bedroom Communication
Talking about sex with your significant other can feel forced, at best, or even awkward. But no, it's not just you: there's a strange stigma surrounding what happens in the boudoir, namely that passion should be spontaneous, as if you've communicated your needs telepathically (or ideally, not at all — your partner should "know" what you like, after all).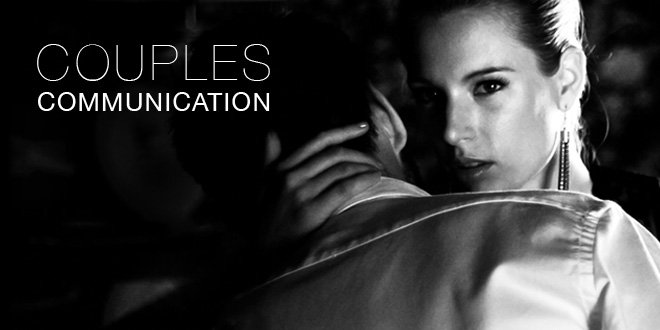 But as we all know, most people aren't mind-readers, meaning that couples typically only stumble upon great sex when both participants are open about what they like — and don't like — in bed. To help you get started, here are five tips to help you get that conversation going.
Don't Talk about Sex During Sex
While I'm all for being open and honest about what happens between the sheets, having a discussion about your sex life is best left to the times when you're not actually between those aforementioned sheets. This is not to say that you shouldn't communicate what you like and don't in the moment, but more that, if you want to have a bigger conversation about your sex life, it's usually best to choose a non-sexual time to do so.
Comment on Sex Scenes
If you're a habitual watcher of HBO shows — or even network television, really — you're likely to come across some pretty steamy on-screen situations. Organically create sex talk by using characters' trysts as inspiration: Rather than getting all silently hot and bothered by the action you're watching, use it as a jumping off point to share with your partner why a given scenario gets you aroused and turns you on.
Pick Up a Relationship-Building Book
For some couples, talking about sex can be easier when you create some structure to the conversation. To do some relationship building that goes beyond sex, pick up a book like 101 Quizzes for Couples (written by yours truly!) which includes fun, thought-provoking questions on topics ranging from childhood memories to ideologies on relationships to, yes, sexual fantasies. When a neutral party (in this case, a book) is asking the questions, it's often easier to be more candid with your answers.
Play a Game
For even more structure, play a game together that will cause you to talk about your sex life. While there are a number of games geared toward sexual communication (such as the board game A Hot Affair), you can also learn about each other's desires and wants by playing something silly like "Never Have I Ever" together. The point is to use the game as a gateway to deeper conversation.
Grab a Sex Toy for Two
More adventurous couples can instantly start a dialogue by buying and trying a sex toy together. Having a defined object, instructions and various suggestions for use (typically included with the toy) can create that safe structure for talking about what turns you on. The toy itself will also inherently enhance your pleasure — win-win!