The Importance of Communication Skills in Relationships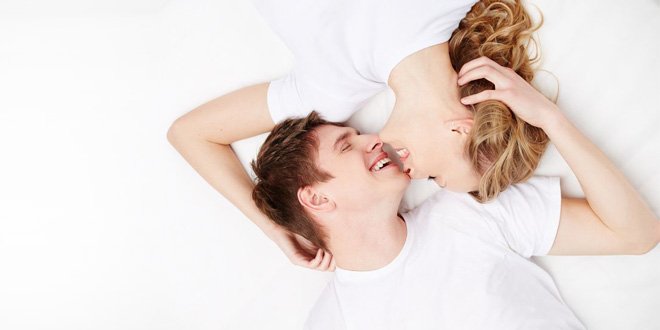 Communication in the bedroom can be tough. And, ok, 'in the bedroom' doesn't need to be taken literally, and not just because we know you're an adventurous lot ...
Introducing SIRI 2™, the Music Vibrator
The Siri 2 has powerful sound-controlled vibrations and 8 pre-set vibration modes. It has a sleek, simple design made of high-quality, body-safe silicone, and is entirely waterproof and USB rechargeable. It comes with a 1-year warranty, lubricant, classy satin storage pouch, and sleek box!
Everybody Hurts Sometimes: 6 Tips for Dealing with Heartbreak
Methods for getting over heartbreak can vary, while there's no cure, there are some things you can do to take the edge off.....
LELO INA Wave & MONA Wave: Head To Head
Mimicking the motion of a wave ebbing and flowing within you like a lover's fingers, these two new models are equipped to please you in a way totally unlike other toys. With two products offering this breathtaking innovation, how will you ever choose just one?
The New LELO Waves: Welcome To A New Age Of Orgasm
We are incredibly proud at LELO to introduce you to two new pleasure products that we've been developing for a very long time now. Ladies and gentlemen, meet INA Wave™ and MONA Wave™.
Bottoms Up! Which First Date Drinks to Order and to Avoid
When we think of classically sexy drinks, most of us think of fine red wines or a Manhattan, but what are the drinks that can actually help or hurt your sex on date night?
LELO Launches First Pleasure Product Exclusively for Bankers
We've launched the first ever pleasure product for bankers. Yes, you read that right. And it's not a joke: we figure they screw us so often that we may as well get some pleasure out of it.
Ian Kerner – How To Enhance Your Orgasm
We caught up with renowned sexual authority and educator Ian Kerner to get his thoughts on the issues and problems that can affect the ability to – or quality of – an orgasm, and how orgasms can be made more pleasurable.
The New ORA 2: Award Winning Oral Sex
So what's new in ORA™ 2? Well it truly is better than ever before and we can't wait to hear what you think of it, but there are a couple of significant changes you might like to know about.
The Luna Smart Bead – Reach Your Full Orgasm Potential
The LUNA Smart Bead™ is quite simply the most intelligent personal orgasm trainer in the world. This is a product rooted in technology but with its heart and soul in pleasure, the perfect blend of science and satisfaction.