That's what we're looking at in this article: how to squirt, and how to make female ejaculation happen in someone else.
Ready? Let's do this.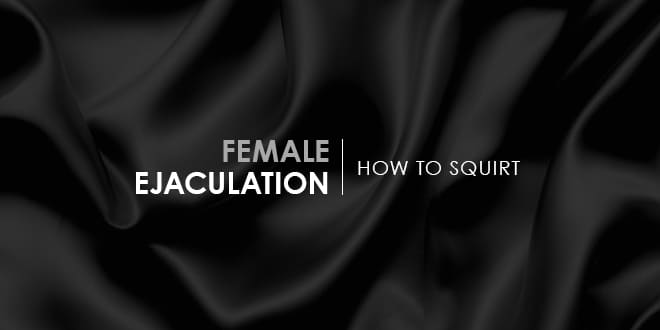 In a recent survey, 72% of women who said they don't squirt regularly or have never squirted expressed an interest in trying it. So we talked to several bona fide authorities and asked them to share their advice on female ejaculation, squirting, G-spot orgasms and more.
Prepare Your Mind
Arousal Increases the Chances of Squirting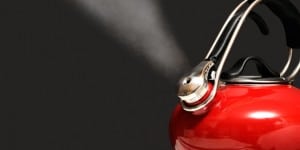 Female Ejaculation: What Is Squirting?
Read More …

"Discover what turns you on physically, as well as mentally," advises UK sex writer Cara Sutra. "Ideally the two will work in harmony to increase your arousal levels to heights you haven't experienced before, giving you the best chance of squirting. You need to know your own body intimately, so research where everything is – your clitoris, your perineum, the parts of your vagina such as the G-spot and A-spot (anterior fornix)."
An orgasm is as much in the mind as it is in the body, and the more aroused you are, the easier it will be to achieve. Your body will tell you when it's ready to try, listen to what it's telling you.
Prepare Your Body
Learn Your G-Spot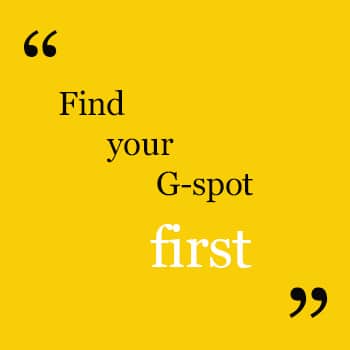 US toy reviewer and writer Epiphora says, "Find your G-spot first! This is most easily done with a well-designed G-spot toy. Once you've experienced the unique "need to pee" sensation that comes from G-spot stimulation, you'll know how to keep moving toward that sensation." (We highly recommend you read Epiphora's vivid, sexy and explicit account of the first time she squirted.)
"Talking of G-spot stimulation", says Cara Sutra, "I recently rediscovered my love for this amazing sensation when I tried out the LELO INA Wave™. I'd thought the original LELO Ina was good, but the wave motion of this new version ignited the pleasure in my G-spot and I have had several G-spot orgasms with it since. It feels magical." (You can read Cara Sutra's full review of the INA Wave™ here.)
Choose the Right Sex Toy
G-Spot Vibrators Are Perfect
While everyone has a different favorite and everyone's anatomy is unique, we recommend the MONA Wave™ if you're trying to squirt for the first time. That's simply because INA Wave™ features a clitoral stimulator, which may be distracting while you're trying to practice and learn the sensations.
Erotic author Ashleigh Lake offers these tips to assist squirting during sex, "make sure you're well hydrated before having sex. Drink water, about half an hour before a session. The hydration will increase your ability to naturally produce bodily fluids. As well, a slightly fuller bladder will put pressure against your G-spot, making it far more sensitive to stimulation."
Ashleigh continues, "you may also want to start experimenting with g-spot stimulation with a sex toy that's already properly angled to hit your sweet spot. Alternately, you or a partner can use your fingers. My advice here would be to be more vigorous and intense with your efforts than you might otherwise be. Quite often, you really do need strong pressure against the g-spot to properly manipulate it, so put in the work and don't let up. If you're using fingers hooked against your g-spot or a toy, put some arm action into it. Keep your arm stiff and shake it back and forth while applying pressure. This isn't the time to be soft and gentle. You're building to a peak and when you get there, just give in and let go."
Take Your Time To Squirt
And Enjoy The Journey
It's about patience, and relaxation. It's also about being comfortable if it doesn't happen for you. Squirting orgasms are not the be all and end all, as Cara Sutra explains. While she has plenty of experiences making partners squirt, it hasn't happened for her personally.
"Sadly… no squirting for me yet. I don't know if I'm able to and it's not for want of trying; the world knows how much I masturbate. It just goes to show that all women are different and you shouldn't feel like there's something wrong with you if you're not able to squirt. It's fun to discover new ways to stimulate yourself or enjoy foreplay with a partner, but try to avoid any mental or emotional pressure on yourself or your partner to squirt. All you can do is give it your best shot. As it were."