SORAYA™: An Exquisite Pleasure Inside & Out
Rabbit-style vibes are often considered the holy grail of pleasure for women, offering both external and internal sensations necessary for many to achieve climax. Not every rabbit is created equal though, and SORAYA™ is a clear cut above the rest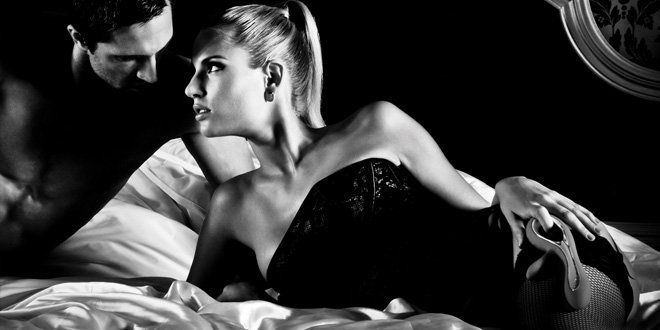 Sensuous Luxury
With its golden accents that line its middle and create the handle, SORAYA™ is truly beautiful to hold and behold. But it's not just for looking at! The loop in the handle is ergonomically designed for your fingers, while your thumb can rest behind the clitoral arm to apply pressure as you need, while elegant curve of the body offers stimulation to your G-spot as it follows the natural curve of your anatomy.
Designed to be Deeply Satisfying
The main body of SORAYA™ is 22 cm (8.7 inches) long, with an insertable length of approximately 12 cm (4.7 inches). While on paper the length doesn't differ greatly from other rabbits, such as INA™ 2, the angle and diameter of SORAYA™ are what make it perfect for certain anatomies.
SORAYA™ has a maximum diameter of 4.4cm (1.7 inches) but it becomes considerable slimmer toward the middle of its shaft. With a slim, straighter body, it is designed for deeper penetration without overwhelming overall girth.

The 7 Barriers to Ultimate Orgasm that Shouldn't Be
Your
Better Blended Orgasm
SORAYA™ not offers a more luxurious pleasure; it also lets you experiment to find what's perfect for you, no matter what your mood. Not every orgasm is the same, and not only do the two incredibly strong motors (and 8 vibration patterns) of SORAYA™ offer you the simultaneous stimulation needed for achieving blended orgasm, it's design holds a particular feature that lets you explore different sensation every time.
A Bit of Flexibility
A defining feature of SORAYA™ is the angle and flexibility of its arm. While many rabbits design the external arm to point toward the clitoris as it's inserted, this arm is placed at almost a 45 degree angle to the body of the vibrator.
Not only does this offer less direct pressure to the clitoris if you are more sensitive, it also has the flexibility that allows you to find the ideal angle for your anatomy, whether you prefer to enjoy the powerful external motor from the tip of the outer arm or the side of it.