Get Tied Down: An Illustrated Guide to the Top 5 Handcuffed Sex Positions
Handcuffs, be they silken and luxurious or plastic and fuzzy, are many people's first introduction to bondage play. Whether you've since become more advanced, or are just looking for a bit of direction before you get started, here are 5 top ways handcuffs can be used in the bedroom.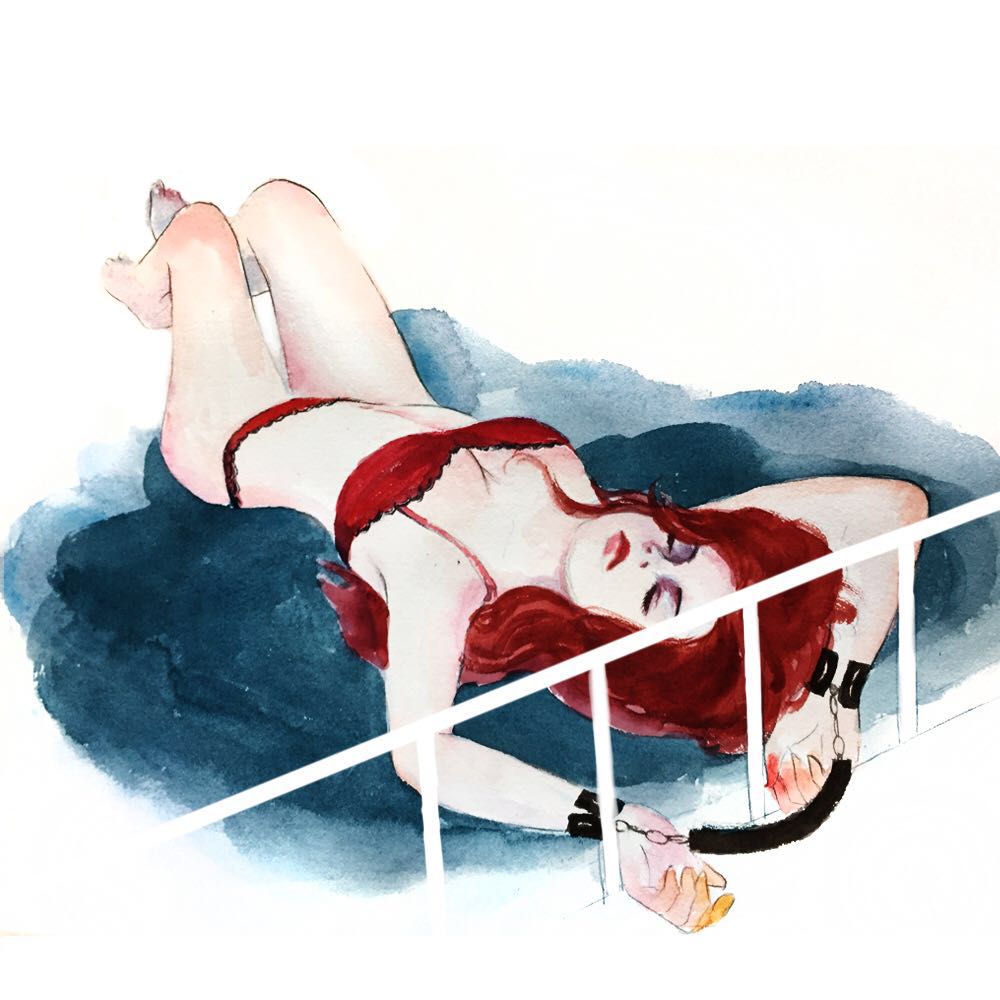 1.Up in Arms
The position we typically picture when we image sexy uses for handcuffs or restraints; using one cuff on each wrist, the cuffs are used to tie both hands together. They can be threaded through the headboard (if you have the right kind of bed) or something else, like the banisters of a staircase, with the restrained partner lying on their back or stomach.
2.Free Rein
Has the wrong style of bed been holding you back from your handcuffed fantasies? This rear entry position is just the thing! It's easiest to begin in a kneeling doggy-style position, then have the partner on bottom have their wrists cuffed behind them. When using adjustable ties, cinching them tight keeps your partner leaning forward yet unable to support their weight with their arms. If you leave the length between cuffs a bit looser, the partner on top can hold on it as though they were reins for a truly wild ride.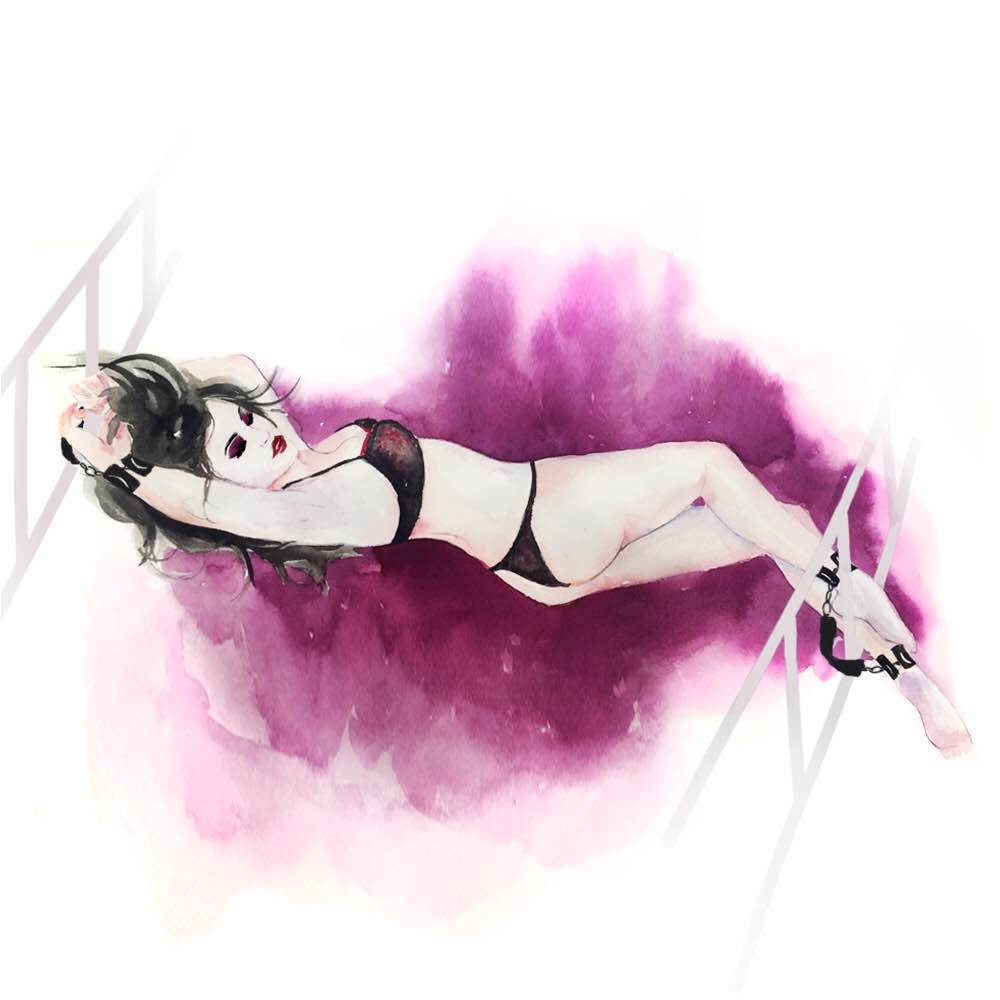 3.Sealed with an X-OH
If you (or your partner) want to be completely at the mercy of the other for intense pleasure like edging, this can be achieved by adding another pair of restraints to the ankles, similarly looped through a bedpost. Completely immobile, a blindfold and earplugs can be added so that the only (heightened) sense they experience will be touch.
4.From Bottom to Top
Are you interested in experimenting as a Dominant with your partner? Whether you're on the bottom in a position like missionary or riding high in a cowgirl position, the cuffed partner can use the band or chain connecting their cuffs around the back of the neck of the top partner to put slight pressure around their neck or pull them close for passionate kisses (or nibbles) on the neck and shoulder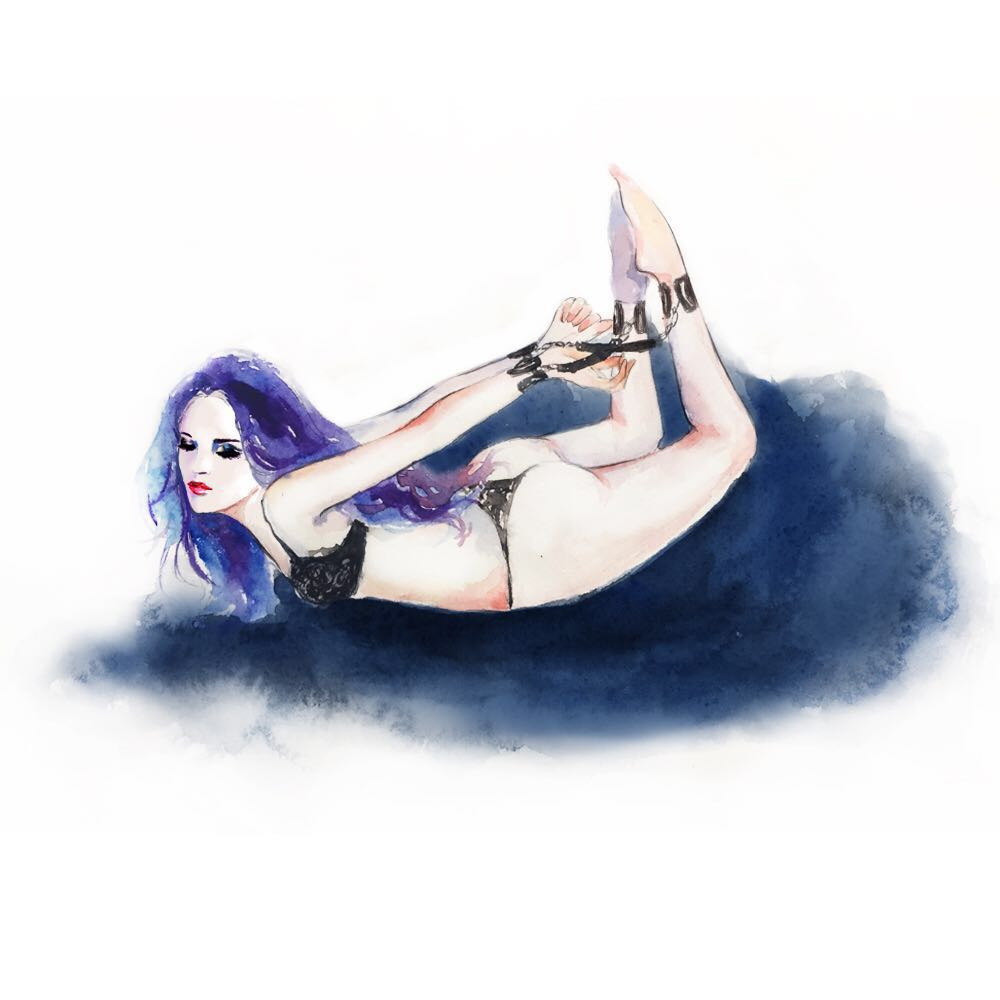 5.A Little Tied Up Right Now
This is a fantastic position for total submission if you have 2 sets of restraints. The receiving partner lies on their stomach as you handcuff both their hands behind their back. Next, you cuff one of their ankles, and then before cuffing the other, loop the middle strand around the band of the cuffs placed on their wrists. You can leave them loose for more comfort, or wind the intersecting bands for a tighter 'hogtied' position.