Let's Get Wet: A Photo Gallery of LELO's Waterproof Massagers
The improved version of a customer favorite, INA™ 2 has some great new upgrades over its predecessor; in addition to 100% more vibration strength over what was already a powerful rabbit-style vibrator, INA™ 2 has gone through a structural redesign as well. Not only does it feature a longer shaft for deeper G-spot massage during dual internal/external stimulation, it's now fully-waterproof, meaning you can take these improved pleasures into the bath or shower with complete peace of mind.
Some of you may be thinking, "How can an electronic device be waterproof when it has an exposed charging port?" Well, hypothetical question-askers, we'll tell you.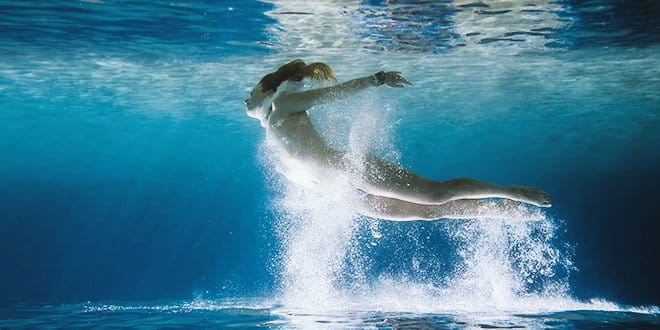 The newly-improved LELO bestsellers all feature vacuum-sealed charging ports, wherein the chamber that their DC plug resides in during charging is completely sealed off from the batteries, circuit boards, processors and motors within your toy. That means you can enjoy your favorite pleasure products, whether is be LILY™ 2, INA Wave™, LOKI™ or even the Smart Wands™ in the comfort of your bath or shower.
What follows is a photo set of a few of our bestselling waterproof vibrators during quality testing trials. Like every aspect of every product, waterproof testing includes testing all capabilities of a toy while underwater – running time, noise level, depth, temperature, etc. Needless to say, they passed with flying (or in this case, floating) colors!
If these gorgeous shots don't inspire you to take a little extra advantage of tub-time, then we encourage you to check out our top tips for exploring both solo and partnered sex in the shower below – just remember to stay conscious of your water usage!