Review Roundup: LELO MIA 2
Twice as powerful, 100% waterproof and just as smooth, sexy sophisticated as ever, MIA 2 is the upgraded version of LELO's now-iconic lipstick vibrator, one of the most popular travel-sized clitoral massagers.
This upgraded take on one of LELO's classic vibes is the go-to for sex toy travel, with fully-lockable controls and a design that makes purses, overnight bags and suitcases its natural habitat.
But we could go on all day about our teensy-weensy sexy-time toy, but we'll let these online reviewers do that for us – enjoy!
(Note: some links may be considered NSFW!)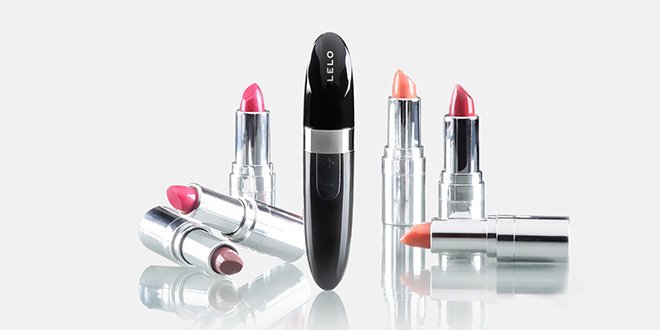 LET'S TALK ABOUT SEX
LELO MIA 2 Review: Playtime Anytime (Sexpert Approved)
"If orgasms are part of a good beauty regimen, MIA 2 by LELO will give you the freshly f*cked glow you're after."
"The Mia 2 is expectedly chic. Its design is a classic yet modern interpretation of the bullet vibe. It's streamlined and contoured to the shape of an avant-garde lip stain. This darling would be at home in any make-up bag, provide its crammed full of Lancôme and MAC."
Read more of this LELO MIA 2 review on Let's Talk About Sex

THE GRITTY WOMAN
LELO MIA 2 Bullet Vibrator Review
"One of the things I really liked about the Mia 2 is that it is longer than all of my other bullets […] Having a little extra length to hold onto makes it more comfortable to grip and manoeuver during play."
"To prove my theory I decided next to compare the Mia alongside my battery operated bullet vibrators (The ones I had given up on years ago). The Mia 2 stood out immediately, producing a noticeably higher quality vibration. It did not feel buzzy, numbing or irritatingly shallow like those cheaper bullets did. It felt enjoyable, producing mid-depth, powerful vibrations. I could reach orgasm using the Mia and while the build up took longer (compared to the Tango) the orgasms were more prolonged."
Read more of The Gritty Woman's product review of MIA 2
MIDNIGHT BOUDOUIR
LELO MIA 2 Lipstick Vibrator
"…the best things come in small packages just sums this adorable MIA 2 up."
"I have to say Lelo have blown me away with the power of this thing, the pulse vibrations go through my hand to my wrist, but odd enough doesn't make my hand numb as its a lower frequency. If it was a buzzier vibe like most of my other bullets my hand would be numb within minutes. She is also discreet not only in looks but in vibes too."
"Lelo claim she lasts for 1.5 hrs continual charge, I have to come clean and say I have never used her for 1.5 hours continually I've usually come within a few minutes…"
Read more of this MIA 2 review on MidnightBoudoir