MIA 2 Personal Massager : Available NOW!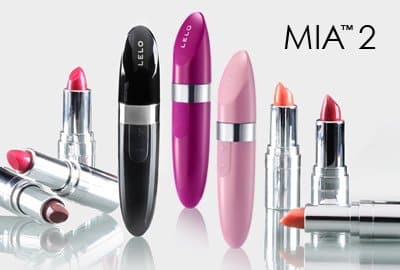 Ah, MIA; a LELO design so great we just can't leave it alone. Already an amazing item when we launched it as the world's first USB-rechargeable vibrator back in 2008, its popularity among women and couples has grown year-on-year, with tens of thousands who consider it their go-to toy for spontaneous experiences.

So its little wonder that this exceptional LELO item has been revisited and revamped with some great new features – and is now dubbed MIA 2.

What features, you ask? Well, how about 100% more power? As if the discreetly petite MIA didn't already deliver a satisfying vibe, MIA 2 has even more strength to provide some intense sensations when and where you need them most.

You can enjoy these more powerful pulses in a wider range of settings, now that MIA 2 features 6 vibration patterns compared to the 4 modes available on the original MIA –that's like, 50% more patterns than before!

And that's not all – the small size and USB-charging capabilities that made MIA the perfect travel companion have remained, but now that MIA 2 is completely waterproof, truly making it a personal massager for any and everywhere enjoyment. Thanks to its new cap with a water-tight seal, you can enjoy MIA 2 in the bath or shower, and clean it effectively and more easily as well -- it's totally 100% more waterproof than before!

If you haven't noticed already, we've been going back through our catalogue and upgrading classic LELO items like the TOR 2 couples' ring, MONA 2 G-spot vibe and the INA 2 rabbit-style massager, and as we head into 2013 and beyond, you can expect even more great things to come from your favorite intimate lifestyle brand.