Quality Testing at LELO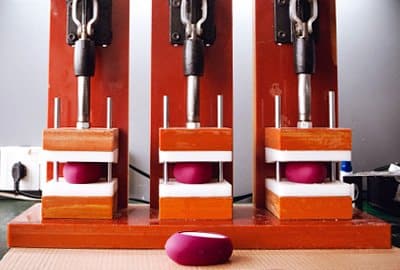 When we say that we believe in and stand behind our products, it's not based solely on faith; every LELO Pleasure Object is put through a rigorous testing regimen before leaving our factory. Doing so helps us ensure that every intimate item we produce can have a special place within customers' lives for years to come, and part of what makes LELO products the hallmark of quality across the entire industry. Being the only company in our field to manufacture products in-house, we are able to keep a close eye on this testing process. For every order that we assemble, items are picked off the production line at random and subjected to the following tests;

Drop Test: True to its name, the drop test involves dropping a product from varying heights and then checking to see that the massager still operates, ensuring that the outer frame is intact, and that no parts within the toy have come loose.
Noise Test: To maintain our claims of offering some of the quietest vibrators on the market, we test our toys against a decibel meter to make sure they emit a buzz of 50 decibels or less, as well as a low, nearly inaudible pitch.
Battery and Motor Testing: We take note of the charge times and running times of our massagers to make sure that batteries are working at full capacity, and charger cables are tested against different voltage levels to check for reliability and safety.
Waterproof Testing: Products are left running when fully submerged for a set duration of time to make sure they are fully-sealed for underwater use. We test to a depth of 1-meter, which is worth keeping in mind when deciding between scuba diving or snorkeling.
And lastly, but not finally;
The Smell Test: Not the most objective – or even scientific – of tests, members of our Quality Control Department will smell a Pleasure Object at random to be sure it's of the olfactory standards we uphold. A neutrally-scented vibrator makes the cut – as New Car Smell tends to spoil the mood of an intimate moment.
By doing these tests and more, the full 1-year warranty and 10-year quality guarantee included with each LELO is not only an example of full after-sales support, but a testament to the care that goes into ever Pleasure Object we produce.