How to use the SenseMotion™ Technology

In response to avid customer feedback about our revolutionary SenseMotion™ Pleasure Objects, we've created a visual guide to smooth operation of TIANI™, LYLA™, and ODEN™
LELO GIGI: the G-spot Massager
If you've ever asked yourself 'where is the G-spot?', LELO has the answer. LELO's Feminine Wellbeing Consultant gives a how-to video demonstration of Gigi, the world's best selling rechargeable G-spot vibrator.
LELO ALIA: The Personal Massager
LELO's Feminine Wellbeing Consultant gives a how-to-use video demonstration on the waterproof and rechargeable personal massager Alia, one of the many best selling intimate items LELO offers for women and couples worldwide.
Lelo MIA
USB-Rechargeable "lipstick" vibrator MIA has been revamped and re released with a few more tricks up her sleeve.
Some Tips on How to Care for and Clean Sex Toys
LELO answers your questions on how to keep your sex toys and intimate accessories at their very best and cleanest in this how-to guide
Double your fun with INA
LELO suggests some alternate ways of enjoying Pleasure Object INA, their dual-action 'rabbit-style' vibe with style to spare.
Five Questions about the Benefits of Prostate Massaging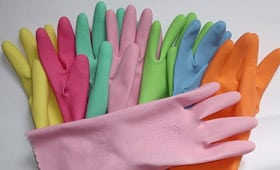 In a world where one must often sacrifice health for pleasure, prostate massaging remains one of the best-kept secrets for simultaneously fulfilling your health and sexual needs. While anything prostate-related can conjure a feeling of intimidation, we're here to convince you of the many benefits of exploring male biology's hidden pleasure point.
Lelo Billy– Our Stylish Prostate Massager for Safe Anal Play
Elegant and innovative, Billy is a prostate massager designed entirely for him.
LELO's Beautiful Clitoral Massagers: LILY and NEA
LELO's pursuit of perfection in the world of pleasure continues with new improvements to hugely popular clitoral massagers LILY and NEA.